Michele Gila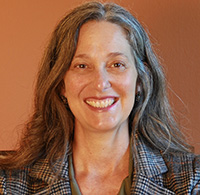 Director REALTOR Advocacy, Portland Metropolitan Association of REALTORS,
co-owner Roots Realty

In the fall of 2003, Mark Wheeler and I opened our own Brokerage, Roots Realty. Prior to Roots I worked for several other brokerages, beginning in 1995 when I first was licensed. My focus through all the years has been assisting our clients in achieving their real estate goals, through education and networking.
And after 25 years deeply involved in leadership roles with our Realtor Association, in the spring of 2020 I switched gears and joined the amazing staff at PMAR. I plan to bring my real estate experience combined with a passion for local politics to work every day to benefit the Realtor and the buyers and sellers in the region.
I remain a co-owner of Roots Realty and Mark now holds the reigns 100% in the day to day operations and management of the company. Thank you for your continued support of this local small business!
My time away from the real estate industry is spent white water rafting, reading & writing, mushroom collecting, and concocting potions in the kitchen while listening to music.