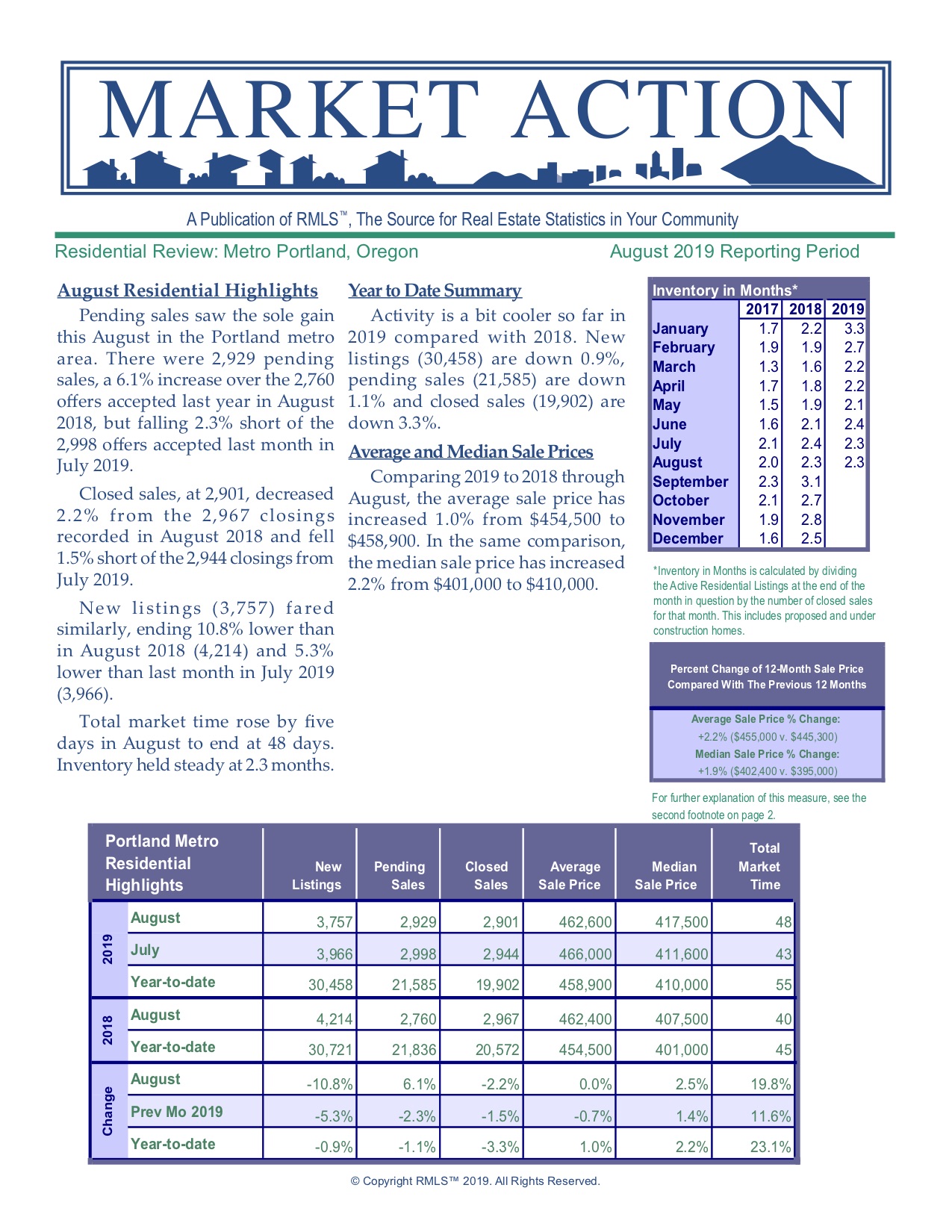 August 2019 – Market Update Time!
September 13, 2019, by Mark Wheeler
The RMLS Market Action for August 2019 just came out. This is a monthly look at local market statistics. Comparing 2019 to 2018 through August, the average sale price has increased 1.0% from $454,500 to $458,900. In the same comparison, the median sale price has increased 2.2% from $401,000 to $410,000.
These percentages are almost identical to last month's July comparison of 2018 to 2019.
Compared to August 2018, closed sales & new listings are down a bit, & average days on the market are slightly longer. Our market is cooling a little bit, which is generally good news for buyers, although there is still a lack of affordable inventory. For example, in NE Portland in August 2019, the average sale price was $506,200. The average sale price in NE Portland in 2019 through August was $483,200.
As always, these are statistics that can be sliced & diced in many ways. There are micro markets in all parts of Portland, some where houses are less expensive, some where they are more expensive. I am just glad that the appreciation rates have settled down to a more reasonable level than they were, for example, in August 2018 at 6%, & August 2017 at about 10%.
Thank you for reading. Please let us know if you have questions about any of this information, or anything real estate related. By the way, we tend to be more active with news & commentary on our Facebook page, so please check us out there!