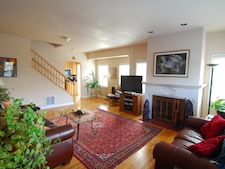 Do you have a returning veteran coming home to stay?
March 10, 2012, by Mark Wheeler
This year we have welcomed home many service people returning from Afghanistan and beyond. But what are they returning to? Many have suffered injury and will now be on a new path in life and as such, perhaps their home no longer accommodates them. Or perhaps they are now faced with the challenge and opportunity to combine households with other family members. Here in Portland, the Realtor® community has developed a new resource with the goal of providing information for our returning Veterans; this is the newest feature on the Portland Metropolitan Association of Realtors® website, Home Ownership Opportunities NW, also known as HOWNW.com.
By visiting the Military Resources section of HOWNW.com, the consumer can see at a glance the opportunities that exist in Oregon to provide education about purchasing and renovating a home to suit the needs of Veterans. Under the Renovations tab, you can see current loan programs established to renovate a home to meet the new ability & mobility needs of returning service members. The staff at PMAR review these resources every two weeks to make sure the programs are still available and the information is up to date. Note too that HOWNW.com is an information without obligation website that goes well beyond Military Resources. There is an enormous wealth of information there for anyone looking to purchase real estate. So go check it out!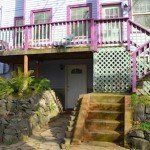 Roots Realty has a new listing that might be the right fit for a Veteran and his or her family, particularly those seeking a bedroom and full bathroom on the main level of the home. Remodeled entirely in 2003, this home has the potential for nearly every definition of family. From a single person on through to multi-generational housing, this property really meets many needs.
Ideally located in central SE Portland, all the basic amenities one could want are within a half mile of this home. Public transit is within 1/4 mile, making a relatively easy trip to the Veteran's hospital for on going care if needed.
Beyond the flexible floorplan that this home boasts, the real key feature that Veterans might find a perfect fit is that during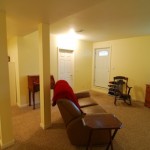 the remodel, the owner had the house lifted and the basement now has 8.5′ ceilings with daylight windows. There is an outside entrance to the finished basement, right at sidewalk level, making accessibility easier than we usually find at most older homes in Portland. This finished basement has the potential to function entirely separately from the rest of the home, though there is an internal staircase as well.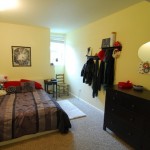 With some renovations for accommodating your particular needs, this home could be the one you've been waiting for. There is a living room, full bathroom, an office that could be altered to be a bedroom. The office is heated, has a closet and a large window for sunlight. There is also a bonus area that could potentially be a kitchen, provided the City of Portland provides a permit. Another bonus is that the garage is also at this level, with another entrance to this finished space. So no matter your mode of transportation, getting in and out of this space is pretty easy.
This beautiful home has a great deal more to offer as well. The two upper levels are very functional & delightful, including a gorgeous kitchen, a dreamy master suite, copious storage, two outdoor decks & a bathroom on each level. You can see more about this contemporary home on our real estate for sale page. Just click here!