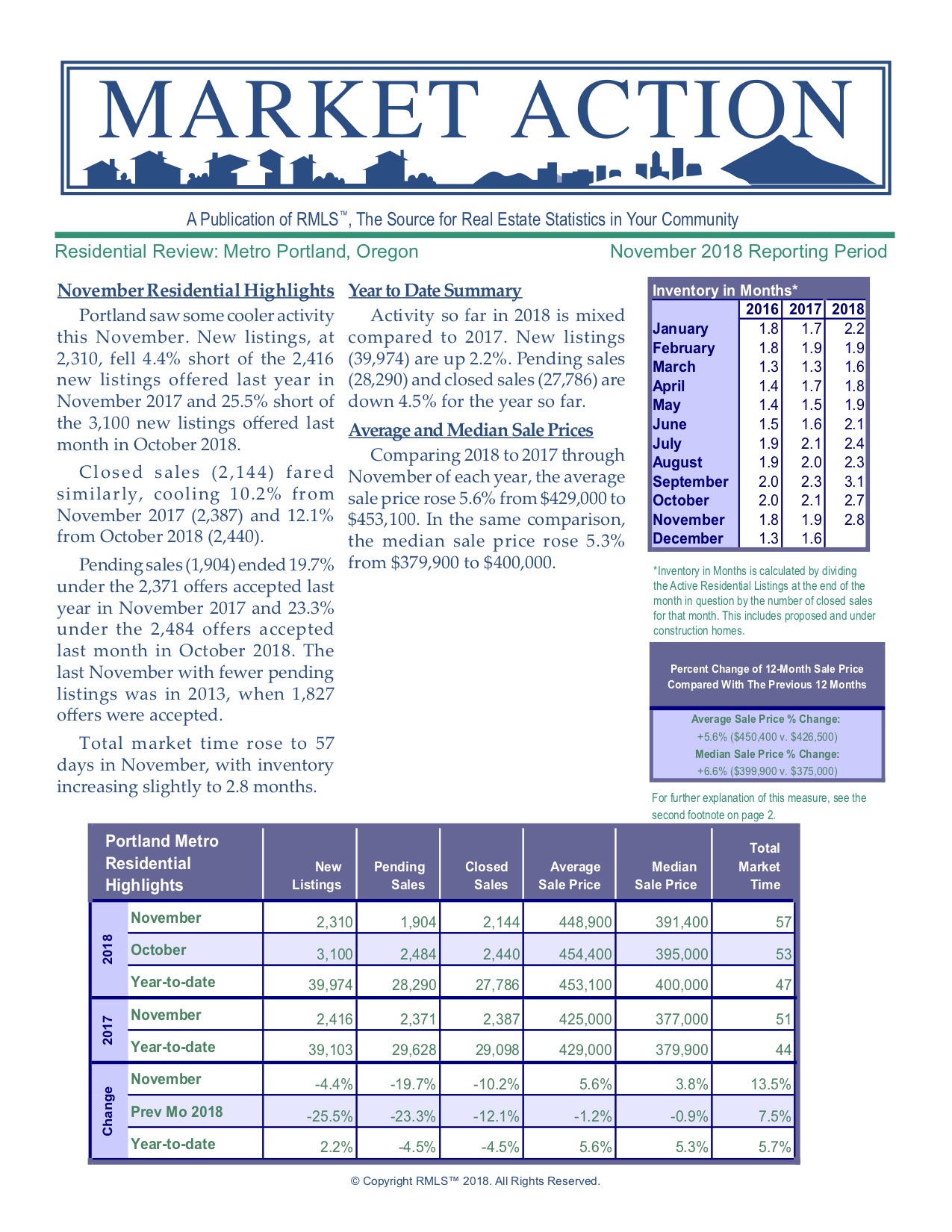 Market Action November 2018
December 18, 2018, by Mark Wheeler
The latest Market Action Report from the Regional Multiple Listings Service (RMLS) is now available. These reports come out monthly & contain a large amount of statistics for real estate in the Portland Metro area. Our market is definitely cooling; Days on Market & Available Inventory are rising, even while prices are still also rising. The data appears to be pointing to a leveling off of the upward trajectory we've experienced for the last few years. From the report:
"Comparing 2018 to 2017 through November of each year, the average sale price rose 5.6% from $429,000 to $453,100. In the same comparison, the median sale price rose 5.3% from $379,900 to $400,000."
Please let us know if you ever have any real estate related questions, we are happy to help.