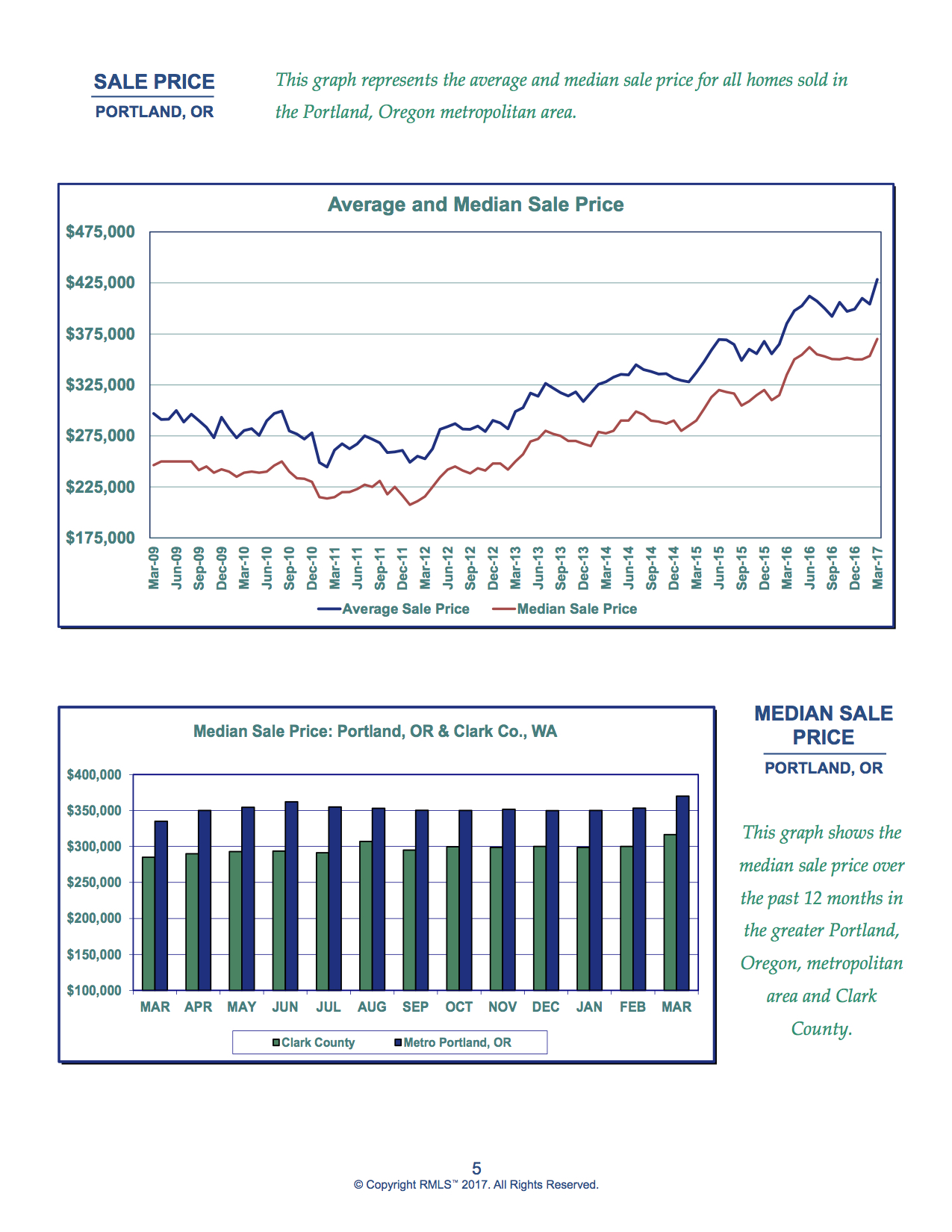 Market Update March 2017
April 13, 2017, by Mark Wheeler
The latest monthly Market Action Report from RMLS is out. RMLS is the Portland Metro Area's Regional Multiple Listing Service, where virtually all houses for sale in this area are listed. This post is basically a repeat of the Market Update March 2016 post, except the prices are higher & inventory lower. It's still a very difficult market for most buyers in Portland.
From the March 2017 Market Action Report: "Comparing the average price of homes sold in the twelve months ending March 31st of this year ($404,300) with the average price of homes in the twelve months ending March 2016 ($361,100) shows an increase of 12.0%. In the same comparison, the median has increased 12.2% from $315,000 to $353,500."
Also, "Total market time decreased by four days this March, ending at 58 days. Inventory decreased as well, ending at 1.3 months. There were 3,313 active residential listings in the Portland metro area this March."
But, there is a glimmer of relief, "new listings outpaced March 2016 by 5.7% and February 2017 by 43.0%. This was the strongest March for new listings in the area since 2010." More houses for buyers to choose from helps the market to be more balanced between buyers & sellers, although we still have a long way to go in this regard.
This is a look at the entire Portland Metro Area. Within that vast area, there are many sub-markets, each having it's own statistics & variables. Generally, the closer to downtown Portland, the hotter & more seller friendly the market will be. If you have any questions about a specific area please let me know.