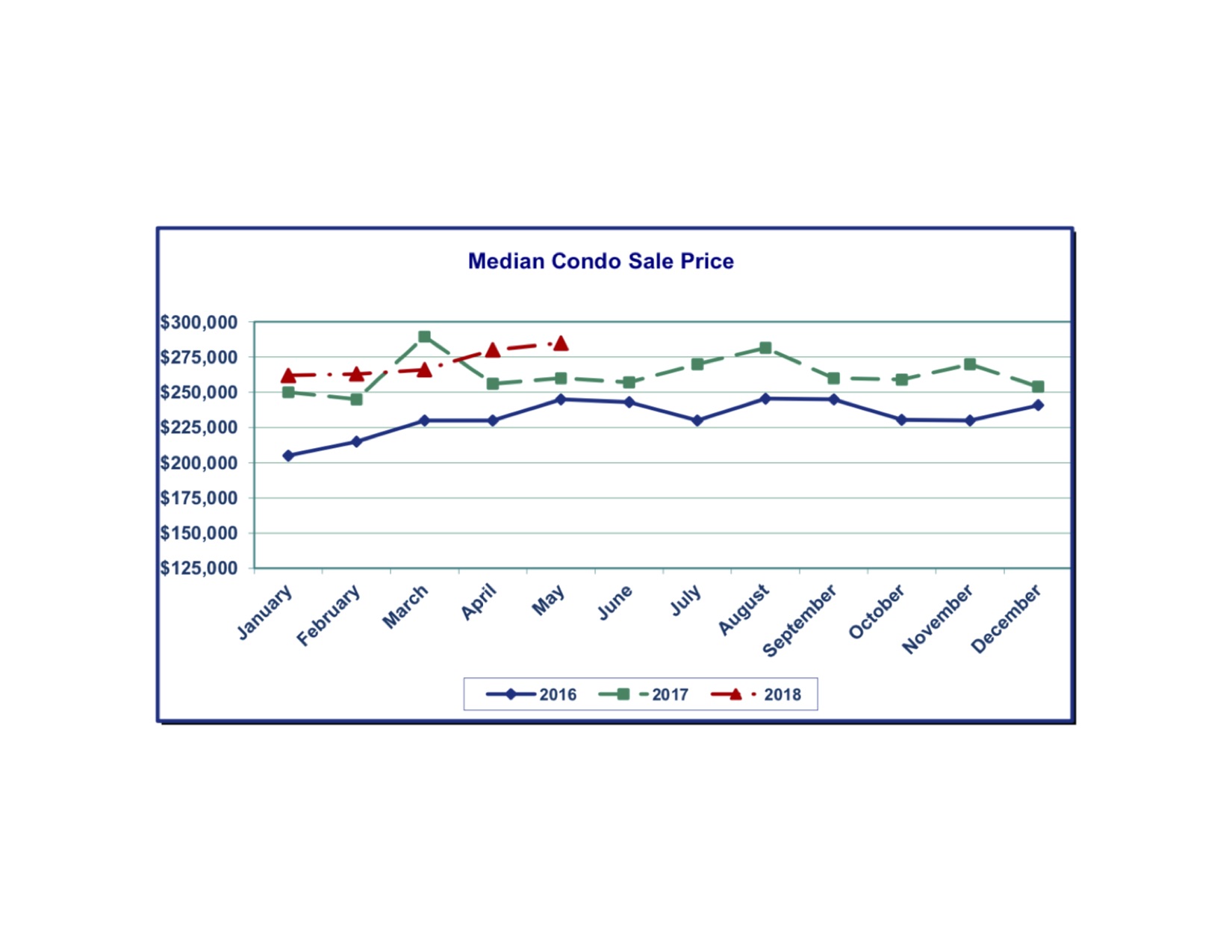 Market Update May 2018
June 15, 2018, by Mark Wheeler
The latest Market Update from the Regional Multiple Listing Service (RMLS) is out. The market continues on the same path that we've seen for the last few years; prices are up, available inventory remains low, with lots of competition between buyers. From the report, "Comparing 2018 to 2017 through May of each year, the average sale price rose 5.9% from $423,800 to $448,600. In the same comparison, the median sale price rose 8.0% from $370,000 to $399,500."
Notably though, these increases are lower than the average & median increases we've been seeing for quite awhile, so hopefully prices are slowing down. I say hopefully because many people are being priced out of home ownership in the Portland area.
Looking at lower priced property often brings buyers to consider condos. The featured image of this post is a graph showing the monthly median condo sale prices since 2016. The median condo sale price is now over $275k, up from just over $200k back in the beginning of 2016.
Currently in SE Portland zipcode 97215, the most inexpensive residence of any type (house or condo) is $250k, with the next cheapest property priced at $387k. In 97214, we have some condos starting at $199k, but houses start at $425k.
Our best mortgage lender just introduced a loan program which grants a forgivable 3.5% down payment second loan, so the buyer only has to come up with closing costs & inspection fees. If the buyer makes less than $93,610, the 2nd mortgage (the 3.5% down payment at 0% interest) will be forgiven after 3 years as long as the borrower has a perfect payment history. It's a pretty sweet deal! Contact us for more details.