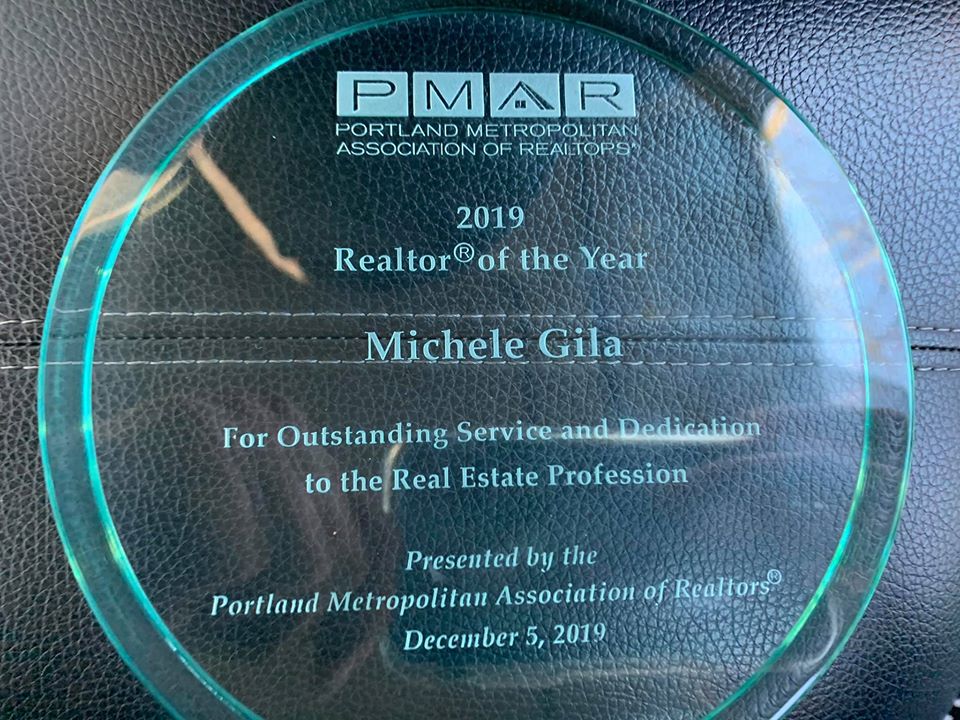 Michele Gila 2019 Realtor of the Year!
February 15, 2020, by Mark Wheeler
We are pleased to announce that Michele Gila has been named the 2019 Realtor of the Year for the Portland Metro Realtor Association. This prestigious honor is awarded to the PMAR member whose service to the Realtor associations, the community, and the industry is truly outstanding. This is a peer recognition award, it is not based on sales numbers, and it highlights the significant positive impacts Michele has made on our industry. Congratulations Michele!