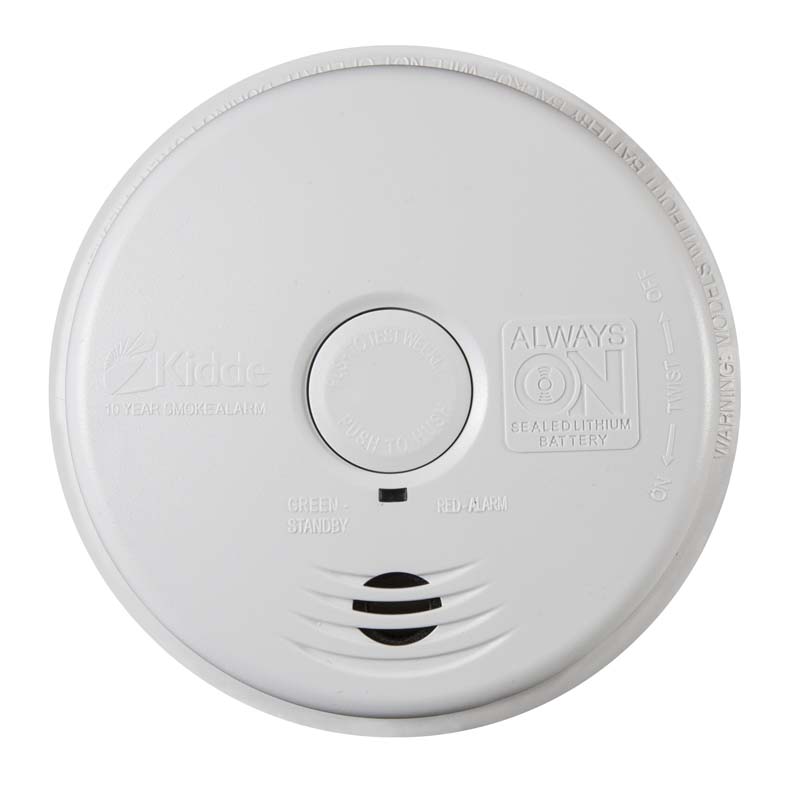 Smoke & CO Alarms Recalled
October 6, 2014, by Mark Wheeler
Public service announcement: These hard-wired smoke and combination smoke/carbon monoxide (CO) alarms have been recalled. Since this is an important safety issue we hope to help this news spread so folks can make sure their smoke & CO alarms are protecting them.
 
———–NEWS from CPSC———–
U.S. Consumer Product Safety Commission
Office of Communications
4330 East West Highway, Bethesda, MD 20814
www.cpsc.gov
1. Kidde Recalls Smoke and Combination Smoke/CO Alarms Due to Alarm Failure http://www.cpsc.gov/en/Recalls/2014/Kidde-Recalls-Smoke-and-Combination-SmokeCO-Alarms/
*********************************************************************************************************
1.
Recall Date: September 11, 2014
Recall Number: 14-275
 
Kidde Recalls Smoke and Combination Smoke/CO Alarms Due to Alarm Failure
 
Recall Summary
 
Name of Product: Kidde hard-wired smoke and combination smoke/carbon monoxide (CO) alarms
 
Hazard: The alarms could fail to alert consumers of a fire or a CO incident following a power outage.
 
Remedy: Replace
 
Consumer Contact: Kidde toll-free at (844) 553-9011 from 8 a.m. to 5 p.m. ET Monday through Friday or online at www.kidde.com and click on Recalls for more information.
 
Recall Details
 
Units: About 1.2 million in the United States and about 112,000 in Canada
 
Description: This recall involves Kidde residential smoke alarm model i12010S with manufacture dates between December 18, 2013 and May 13, 2014, combination smoke/CO alarm il2010SCO with manufacture dates between December 30, 2013 and May 13, 2014, and combination smoke/CO alarm model KN-COSM-IBA with manufacture date between October 22, 2013 and May 13, 2014. They are hard-wired into a home's electric power. The il2010S and il2010SCO come with sealed 10 year batteries inside. The KN-COSM-IBA model has a compartment on the front for installation of replaceable AA backup batteries. The alarms are white, round and measure about 5 to 6 inches in diameter. Kidde is engraved on the front of the alarm. Kidde, the model number and manufacture dates are printed on a label on the back of the alarm. "Always On" is also engraved on the front of alarms with sealed 10-year batteries.
 
Incidents/Injuries: None reported
 
Remedy: Consumers should immediately contact Kidde for a free replacement smoke or combination smoke/CO alarm. Consumers should keep using the recalled alarms until they install replacement alarms.
 
Sold at: CED, City Electric Supply, HD Supply, Home Depot, Menards Inc. and other retailers, electrical distributors and online at Amazon.com, HomeDepot.com andshopkidde.com from January 2014 through July 2014 for between $30 and $50.
 
Importer: Walter Kidde Portable Equipment Inc., of Mebane, N.C.
 
Manufacturer: Fyrnetics Ltd. of Hong Kong
 
Manufactured in: China
 
********************************************************
The U.S. Consumer Product Safety Commission (CPSC) is still interested in receiving incident or injury reports that are either directly related to a product recall or involve a different hazard with the same product. Please tell us about your experience with the product on SaferProducts.gov.
 
Media Contact
Please use the phone numbers below for all media requests.
Phone: (301) 504-7908
Spanish: (301) 504-7800
 
CPSC Consumer Information Hotline
Contact us at this toll-free number if you have questions about a recall:
800-638-2772 (TTY 301-595-7054)
Times: 8 a.m. ˆ 5:30 p.m. ET; Messages can be left anytime
Call to get product safety and other agency information and to report unsafe products.