Real Estate for Sale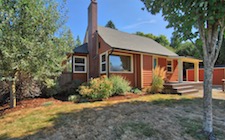 Well-appointed home in Portland's St. Johns neighborhood is move in ready. Come relax here.
10247 N. Smith Street
Portland OR 97203
$385,000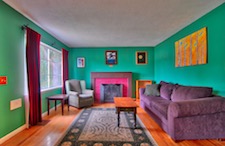 Vibrant & move in ready, with great opportunity to build equity. Quiet & Close-in.
4233 SE Malden Street
Portland OR 97206
$400,000
Did you know that the best way to go about buying a home is to interview recommended Realtors® and choose one to work for you exclusively? In Oregon, one Realtor® is allowed by law to represent both parties to a transaction, but Roots Realty sees that as a conflict of interest. Therefore we only work for one side in each transaction. 
The most accurate source for homes that are currently on the market in the Portland Metropolitan area is the Regional Multiple Listing Service (RMLS). As a consumer, you have access to these listings by going to RMLS.com. There you can create a simple search to find homes that might meet your criteria. That should get your curiosity going enough to encourage you to reach out and find a Buyer's Agent who will then work to get you listings as they come on the market. The overwhelming majority of homes that actually sell are sold with Buyers and Sellers each having their own Realtor® to watch out for their best interests, using RMLS. 
Contact us today for an appointment to find out more about our services. You might also begin your education in buying or selling your home by visiting our Working With Roots section.